Flight Ready, Oct. 21st, 2016
The payload is back in its dwell spot in the high bay (please see the attached photo).
The PIU Adapter has been turned over to KSC. They will be cleaning before shipping out.
The router remains in the off-lab but plans are to ship it back to MSFC next week.
All tests with the payload were successfully completed.
Good news……….CREAM Team have successfully complete all their testing!
External - Payload Integration Manager (PIM)
SAGE-III, CREAM, OCO-3, CLARREO
NASA OZ6/Research Integration Management Office
International Space Station Program
Outstanding congratulations to the CREAM team!
GCS/OZ6 - ISS Payload Integration Manager
CREAM-PRCU Testing Summary, Oct. 6th, 2016
The End-to-End testing went well.
From the CREAM Science Operation Center (SOC), we ...
- established a remote connection to the payload through the PRCU
-commanded the payload and received telemetry through the PEHG and LEHz
-confirmed STELLA settings on the payload and ground
-confirmed both POIC timeliners and execution of new POIC delegated commands
-completed science data playbacks through the HOSC SFTP method and through CREAM DAQ software
During this test, we saw significantly less data loss than during the last End-to-End test. Analysis is on-going.
In addition to data analysis, we are also looking into the following:
1. We could not confirm all the health and status because POIC display displayed incorrect names for some items.
-I'm working with Ashley on this. She will send a screenshot including MSIDs which we can use to confirm health and status and then, work with Robbie to get the correct names in the display.
2. We had trouble retrieving science data stored at the HOSC from the Data Set Request & Status area.
-I'm working with Dennis on this. He confirmed that we will not have this problem with flight data since it is automatically stored to be retrieved by Data Set Request & Status. He'll check with MSFC Data to send clarification on test data storage.
KSC Delivery, Aug 30th, 2015
Congratulations everyone! ISS-CREAM is delivered to NASA and is in storage at the space station processing facility (SSPF) at KSC. In the attached photo, ISS-CREAM is located in the SSPF building wrapped in ESD protective material. The items surrounding the payload include the cooling cart, gse used for CPT, KSC power junctions, and tables.
Regards,
Jacob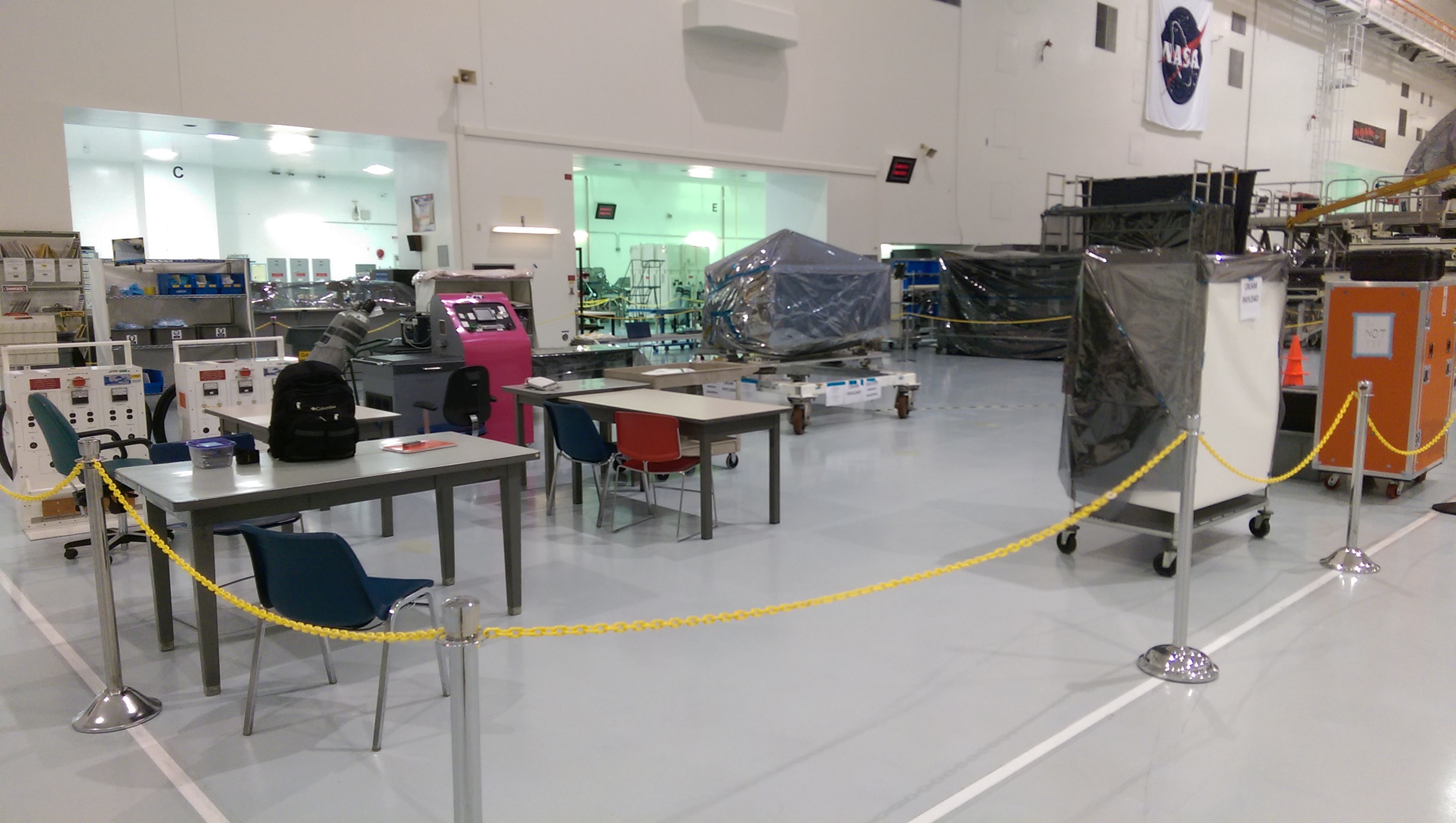 CREAM TVAC Status 8-13-15 2nd Shift at 22:25 DONE!, Aug, 14th, 2015
We're almost delivered! Thank you everyone for being great people to work with and all the effort and late nights and early mornings and donuts and checking plots and the priority you've placed in making ISS-CREAM as successful as we can be! Completing TVAC is a huge milestone and we're well on our way to an even more successful launch!!
Regards,
Jacob
CREAM End-to-End Testing Summary, June 29th, 2015
CREAM End-to-End testing was successfully completed
on Friday
.
Commanding between the Science Operation Center and MSFC POIC works. We discovered that CREAM telemetry conversion factors were switched in the MSFC database. The MSFC database will be updated with the latest parameters and conversion factors will be corrected. We also confirmed data/command path settings at MSFC should be for the command delay to equal 0 and the path should bypass the RIC to PEGH-2. These settings improve commanding speed and minimize packet loss.
Thank you to all those who provided support for this test including Joanne, Nate, Rusty, Dennis, Kerry, Tim, Randy, Ashley, Robbie, Tom S., Sam, Victor, and Mike.